Making smiles that
Last a lifetime
Entire implant process is done in the office
Advanced Dental & Implant Care
Christopher R. Pottorff, DMD
Dental Implant Specialist & General Dentist located in Algonquin, IL
Located in Algonquin, Illinois, Advanced Dental & Implant Care operates under the leadership of Christopher Pottorff, DMD, and an Associate Fellow of the American Academy of Implant Dentistry. Dr. Pottorff earned his degree from the Southern Illinois School of Dental Medicine in 1998 and completed postgraduate implant training in 2000 through the American Academy of Implant Dentists in Atlanta, Georgia.
Affiliates
Dr. Pottorff has earned the distinguished accreditation as an
​​​​​​​Associate Fellow of the American Academy of Implant Dentistry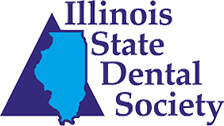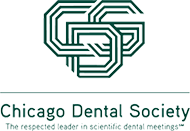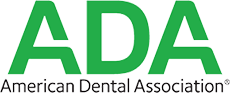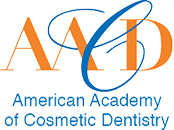 What we offer
Our Sevices​​​​​​​
span widget
Testimonials
Patient Reviews
It was an emergency appointment since my regular dentist was out of town. The staff was very professional and friendly and Dr. Pottorff has a personality that immediately puts you at ease. Very down to earth and took time to explain treatment options in detail. All in all, a very pleasant experience.
I would trust Dr. Pottorff and his staff with my dental care anytime. They are very good and certainly caring. They know how to help patients relax and are willing to take the time to answer all questions.
Excellent experience both at the office and follow up on my progress, I would recommend Dr. Pottorff as a seasoned professional in his field. Great staff and an overall painless procedure, any future work of this nature I would entrust to this office.
Dr. Pottorff is amazing! He has a great bedside manner. He has gone above and beyond for me. I will forever be grateful for his compassion and help. Xoxo Thank you Dr. P!
Most of my life I wouldn't smile openly because I was missing teeth due to genetic factors. It has been a long process but now I have gorgeous smile I always wanted! My dental implant experience at Advanced Dental & Implant Care has been exceptional. Working with Dr. Pottorff was very kind, genuine and professional. He has truly made a difference in my everyday life. My teeth are beautiful and I can't stop smiling! Thank you Dr. Pottorff and his wonderful staff for the professional care!
Our mission statement
A Beautiful Practice For All Your Dental Needs
"We believe providing our patients with a better experience is the best way to ensure they have healthy, attractive smiles that last a lifetime. We go above and beyond to make sure our patients are comfortable, even at the most basic level. We understand going to the dentist can be an uncomfortable experience but with our office, it doesn't have to be. So when you visit us you will see what sets our office apart from other dentists and implant specialists. From routine dental care to perfect natural looking implants and cosmetic dentistry, we promise you will be impressed. Schedule your visit today!"